Experience from the research visit in Norway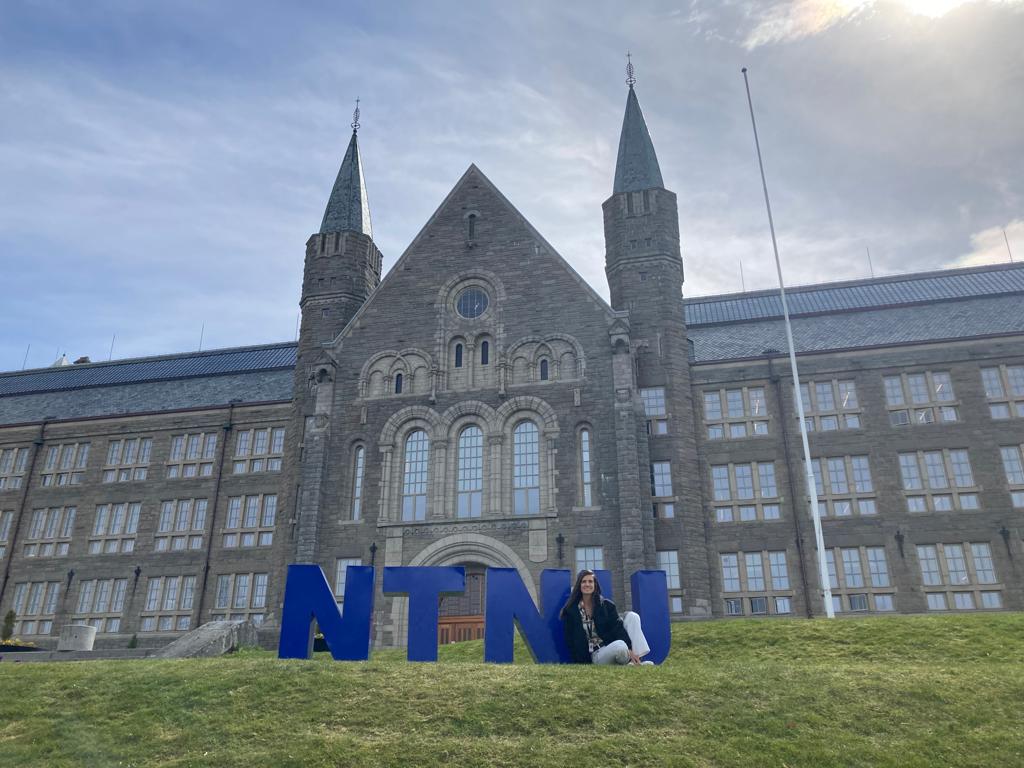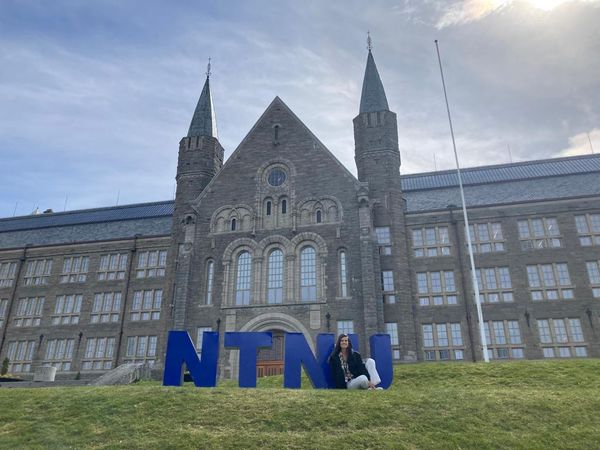 From May to August 2023, Naiara Casagrande was invited to join the Industrial Ecology Programme at NTNU as a visiting PhD student. Naiara is a Ph.D. student at NOVA University of Lisbon, in Portugal, and conducts research at the Marine Research and Environmental Risk Lab (MARlab), which is part of the Marine and Environmental Sciences Centre (MARE). The research visit at NTNU was part of a collaboration with ATLANTIS.
Naiara has been working online with Francesca since the beginning of her Ph.D., and the research visit was an excellent opportunity to work closer with Francesca's group. In general, her thesis is a contribution to the integration of impacts caused by plastic pollution in the aquatic ecosystem into the life cycle assessment (LCA) methodology. Naiara is focused on the impacts of additives released from plastic pollution to water, causing ecotoxic effects in the aquatic ecosystem. Working at IndEcol, she could exchange knowledge with the group to define the next steps of her research. Since the first week at IndEcol Naiara, could exchange information with other researchers on anthropogenic activities affecting biodiversity loss. During the research visit, she presented her work, and there was an analytical discussion about it. This discussion, in addition to meetings and small talks with other Ph.D. students working on similar topics, brought meaningful new inputs to the research from a LCA perspective. She also had the opportunity to present to IndEcol how the lab tests at MARLab assess the ecotoxicological effects of plastic pollution on aquatic biodiversity. These presentations provided an excellent exchange of information and collaboration between her and the researchers working on LCA and the impacts of plastic pollution on the aquatic ecosystem. This research visit also improved her skills in data analysis by helping her learn more about the different software used by the group for this purpose and the application of artificial intelligence (AI) in research. As a result, she could further improve the process of analysing data and then apply it to her future model.
During her stay in Trondheim, Naiara could learn how the municipal waste collection and management system works, especially related to plastics. Furthermore, small talks with colleagues working on industrial ecology generated discussions related to the problem we are facing with plastic pollution, helping to expand the way we are thinking of solutions to advance sustainability research.
Besides the scientific learning Naiara could participate in the social activities of the group.