Presentation in the Sano Sustainability Webinar Series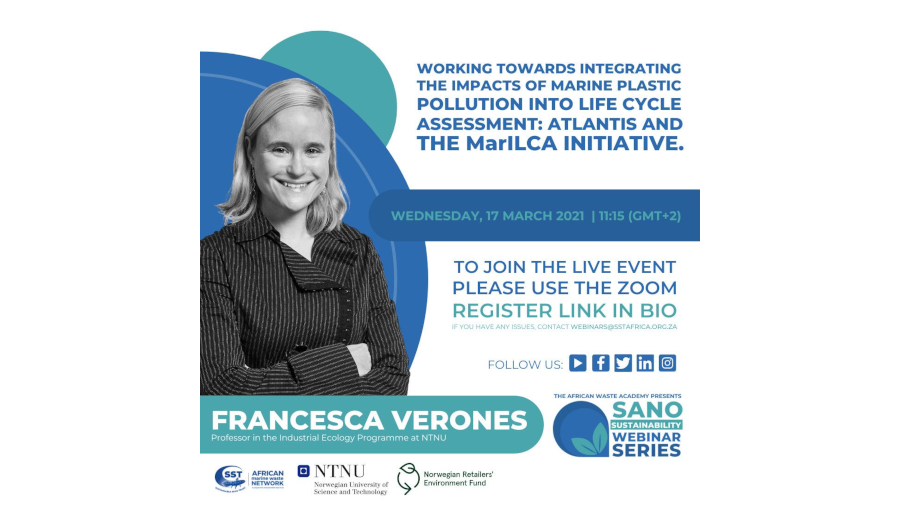 Francesca has been invited to present the ATLANTIS project and the MariLCA initiative on 17 March 2021 , 11:15 GMT.
This is a webinar series from the African Waste Academy, presenting each week a different speaker connected to the issue of plastic waste in the ocean.
For more information see also this Facebook link.